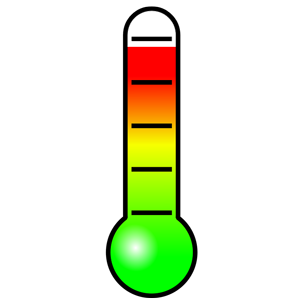 Someone once said that Paradise Photo and Design's own J.D. Wacker has "More degrees than a thermometer"!
It is true that J.D. does have a lot of degrees, BUT WHY SHOULD YOU CARE?
Here's a list of J.D.'s degrees and a little about what's in it for you:
Certified Photographer Degree: This is a big one! If you search photographers online, you'll get a long list of "professionals", but are they really professionals? Certification means J.D. did his homework, passed exams, served as an apprentice, and proved his competency by having his work approved by a panel of true professionals. FYI: J.D. is one of ten Certified Professional Photographers in the state of Hawaii, and his father, Dave is too!
Master of Photography Degree: Only the elite professionals pursue and obtain the coveted Master of Photography Degree. J.D. earned his and more. The degree represents years of study, service, and most important, an excellent level of performance in affiliated competitions. FYI: J.D. received the degree when he was only 21 and was (at the time) the youngest to ever complete the degree (the average age was 52).
Master of Electronic Imaging Degree: As you know, digital imaging is everywhere - even on your phone! However, in order to receive the Master of Electronic Imaging Degree, J.D. had to take his art to a much higher level and once again, study, do service and have his work selected as excellent in affiliated competition. FYI: In 1999, J.D.'s electronic image, "Raising Old Glory", was selected to receive the Kodak Gallery Elite Grand Award. From tens of thousands of images, J.D.'s won first prize! It's a little like winning an Oscar, but there's only one presented in a year!
Photographic Craftsman Degree: Sometimes people earn their degrees and then sit back, not J.D.! The Photographic Craftsman Degree represents his dedication and service to the photographic industry. He teaches, writes, and speaks at conventions to help grow and improve photography. FYI: J.D. has taught photography in over 40 states and in 3 countries!
Approved Photographic Instructor and International Juror: Once J.D. became a Master of Photography, he then earned his position as an Approved Photographic Instructor and as an International Juror. So, now when a professional group needs a speaker, teacher, or judge, they call J.D., because they know he has the training and experience needed to do the job!
Bachelor's Degree in Business Administration (Marketing Emphasis with Economics and Accounting Minors): Besides photography, J.D. earned his college degree in business. He uses his education daily to run his business and to help other businesses grow through smart marketing practises and strategic planning. FYI: J.D. is involved in several associations, committees, and governing boards in his community. He wants to help others succeed, because it will help everyone!
So, it's time to give J.D. a call and set up your appointment! With all of the degrees and associated experience, he is qualified to make you (in a portrait), your product (in an advertising photo), and your business (on a website or through social media) look your very best! He knows the techniques and the tools, and he has the ideas needed to create great images. Most important, as a proven professional, he follows and is accountable to a code of ethics that represents only the highest level of honesty and integrity!